LISTEN TO PODCAST of Episode 7: THE GHOST OF THE HOTEL DEL CORONADO
She's haunted this posh old hotel for decades. But who was Kate Morgan?

SHOW NOTES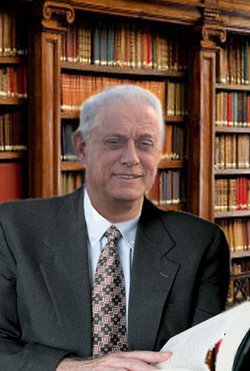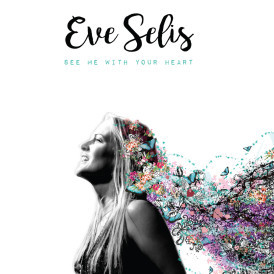 Today's guest is author and publisher John T. Cullen, who has written both a novel and a non-fiction research piece on the Kate Morgan story. 

Dead Move: Kate Morgan and the Haunting Mystery of Coronado  

Lethal Journey: Legendary 1892 Gaslight Mystery, True Crime and Ghost Story  

In 2009, Mr. Cullen was interviewed by South Coast Paranormal. Watch that interview here.
The song "The Ballad of Kate Morgan" was written and performed by Eve Selis.   

SPECIAL THANKS:
James Conroy

Other books about the legend of Kate Morgan:
The Beautiful Stranger: The Ghost of Kate Morgan and The Hotel del Coronado by The Hotel del Coronado's Heritage Department (Christine Donovan). Written by the hotel's professional historian, it contains a chronology of Kate's hotel activities; a transcription of the coroner's inquest; dozens of newspaper reports about Kate's stay; vintage photos of the hotel; as well as detailed descriptions of paranormal sightings.  
Ghostly Encounters At The Del: The Spirit of Kate Morgan And The Hotel Del Cornonado by Christine Donovan 
The Ghost of the Hotel del Coronado, The TRUE Story of Kate Morgan by Terry Girardot
The Legend of Kate Morgan: The Search for the Ghost of the Hotel del Coronado by Alan M. May
The Story of The Ghost of the Hotel Del Coronado
There are actually two famed haunted rooms at the Hotel Del Coronado, just across the bay from San Diego – and through the years several ghost-busters and parapsychologists have stayed in each one for 24-hour periods with all of the gadgets and gizmos you've seen on TV. Many more regular folk (equipped only with their own curiosity) purposefully book the rooms each year, hoping for an experience worth telling stories about. In fact, today we're bringing you the show from inside of one of those haunted rooms: Number 3327.  The room of Kate Morgan - a young woman who checked into Hotel Del Coronado in 1892, just four years after the hotel opened.  She never checked out. Instead, she quickly became the most famous ghost of the swanky getaway affectionately known as "the Hotel Del". 
The Hotel Del Coronado is a grand and beautiful hotel that has always held an allure for the rich and famous. It's been a destination spot for everyone from Thomas Edison and Charlie Chaplin to Brad Pitt and Oprah Winfrey.  More than a dozen U.S. Presidents have stayed there.  But it's not just the famous who roam the posh hallways. The Del is just as famous for its deceased guests as it is for the living.  
The hotel's most famous ghost is popularly known by the name Kate Morgan. Now, like most things in this story, whether or not that is her REAL name is open for a little debate.  But our story starts on Thanksgiving – November 24, 1892.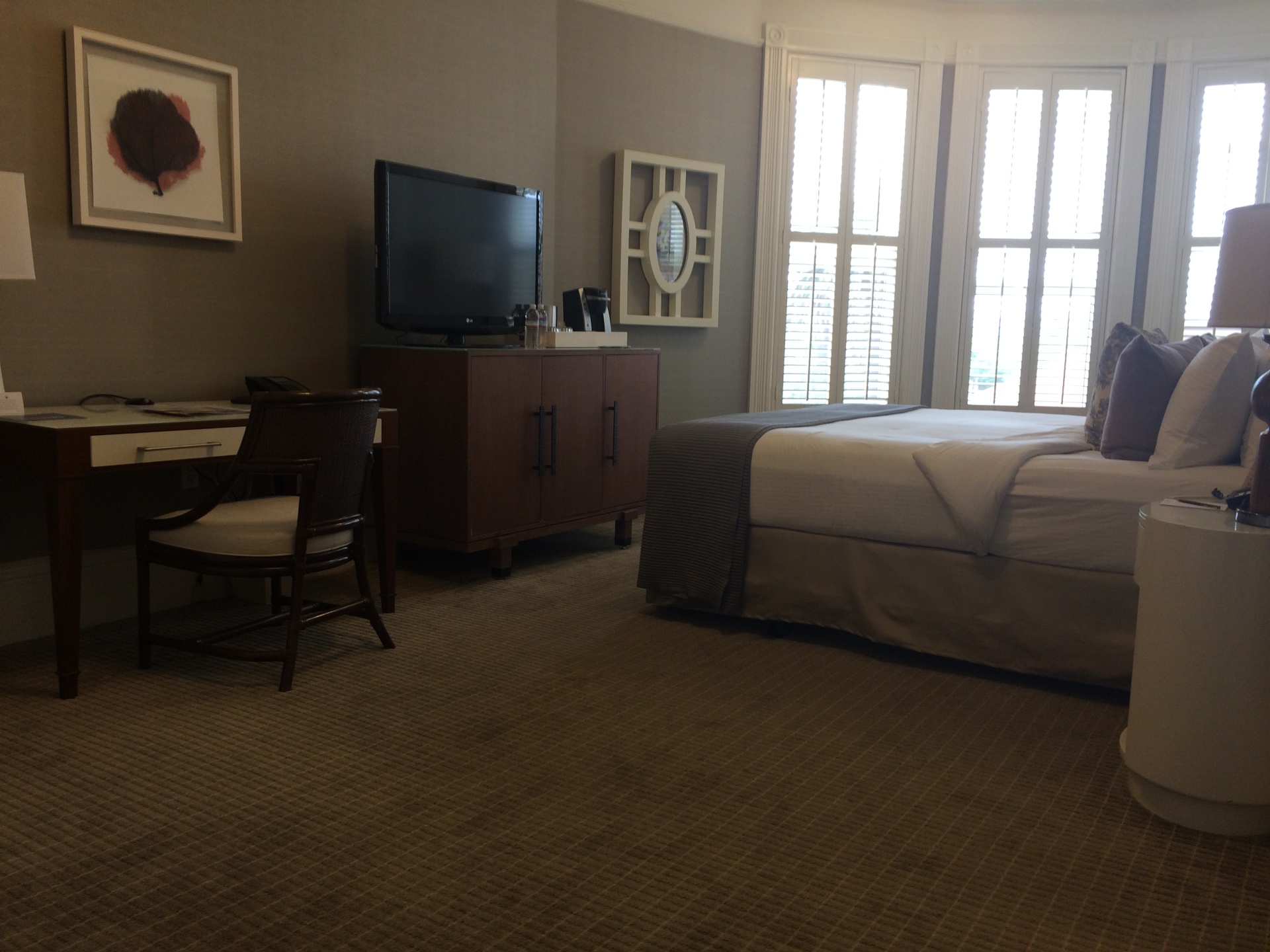 A woman arrived to the hotel alone, carrying no luggage.  She entered through the "unaccompanied ladies" entrance and checked herself in as "Lottie A. Bernard". She was assigned to room 302 (now number 3327) and was charged $15 for the week.

It was immediately obvious to hotel staff that Lottie Bernard was unhappy. It was unusual for a woman in those days to travel unaccompanied, though she informed those who asked that she would be meeting her brother, a "Dr. Anderson", there at the hotel over the holiday weekend. She explained that it was her brother who had the claim ticket for her luggage. They had been traveling together by train and had become separated. As soon as he arrived, she assured the curious hotel staff, he would bring her suitcase and take care of her. 
However, the weekend came and went, and no brother ever appeared. During this time, Lottie Bernard complained to various hotel staff members of feeling ill and the reports of the time indicate that she was looking very pale. She explained to staff that she had a cancer in her stomach and she continued to insist that her brother, the doctor, would be arriving soon to take care of her. She refused to see a house doctor each time one was offered. Several witnesses testified that the lonely woman looked to be in great deal of pain. 
At one point, she asked a bellboy to bring her some wine. Later, she placed a request for a jigger of whiskey from the bar. She had a pharmacist bring camphor (a topical painkiller), and a sponge up to her room. Malaria pills were also found in her room later. The hotel staff became increasingly concerned as she appeared sicker and sicker, and her brother never arrived. 
On Monday, November the 28th, while the hotel staff continued to keep a worried eye out for Ms. Bernard's missing brother, the doctor, Lottie Bernard took a streetcar into San Diego and bought a pistol and some ammunition from Chick's Gun shop. The testimony of the gun shop owner later given at the coroner's inquest stated that he sold Lottie Bernard a .44 American bull-dog and two cartridges. He also showed her how to load the gun.  
The last time Lottie Bernard was seen was on the evening of Nov. 28 as she stood on a veranda overlooking the ocean. She was wearing a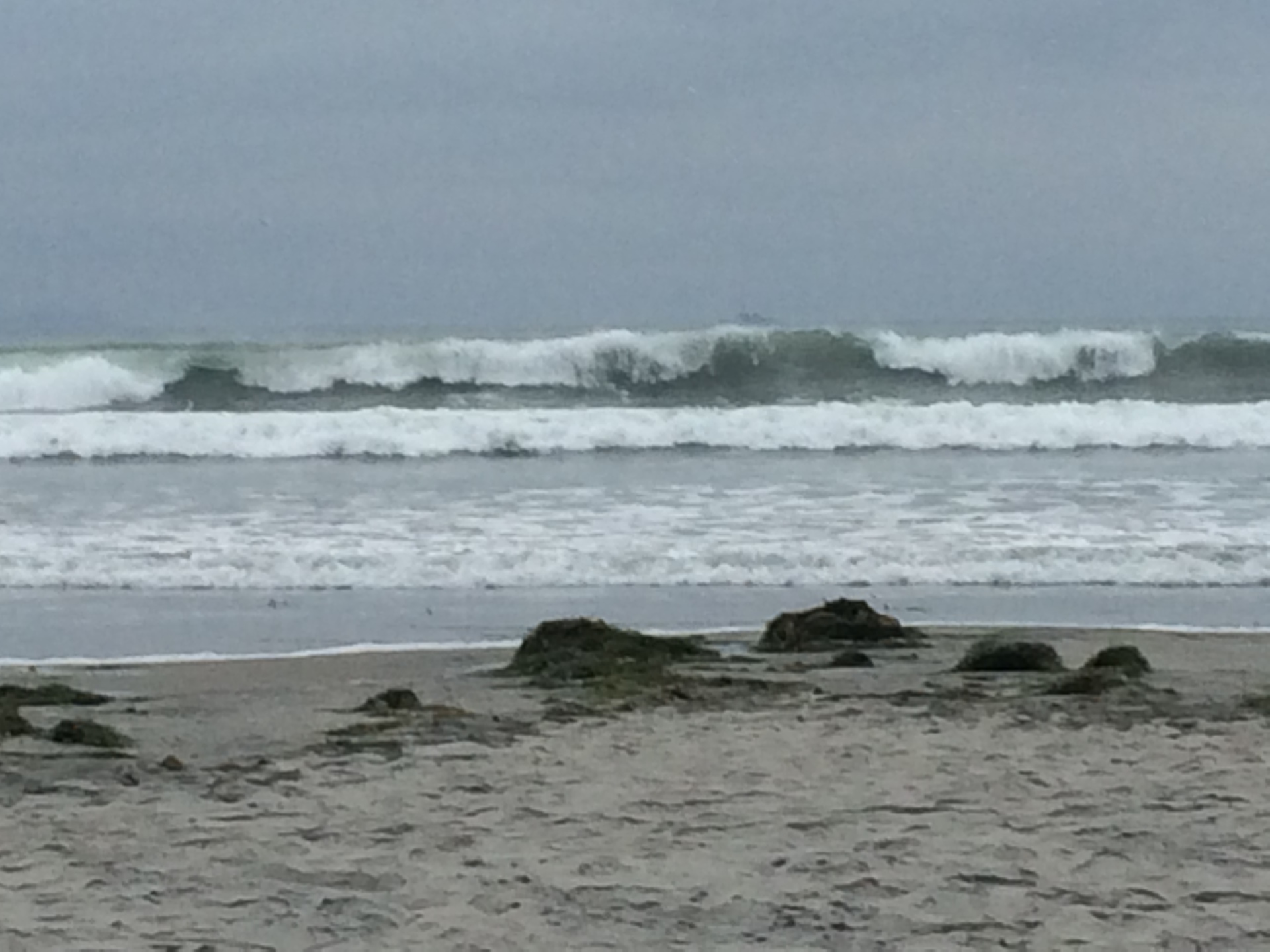 black dress and had a black veil upon her head. It was the next morning when her body was found by David Cone, the Hotel Del's electrician. Bernard was lying on some exterior steps leading down to the beach - an apparent suicide. Her newly bought pistol was by her side. There was a bullet hole in her right temple. The San Diego coroner approximated that she had been dead at least six or seven hours. The coroner later confirmed that the lonely woman had died from a self-inflicted gunshot wound. 
Nobody heard the gunshot. 
News of the death sent the hotel workers into a tizzy. Who saw her last? Was anyone with her?  Rumors started flying from the very beginning.  The official inquiry was only slightly more discerning. At first of course, there was no reason to assume that Lottie A. Bernard had been anything more than honest about her identity and her intentions at the Hotel Del. As such, the investigation began with a national search for a Mr. Bernard (Lottie's husband, naturally) or for Dr. Anderson (the brother whom everyone imaged MUST be in the area, since his visit had been imminent). However, those leads went dead as Lottie A. Bernard, Mr. Bernard, and Dr. Anderson were all found by investigators to be complete fiction. Police had nothing with which to positively identify her, so they telegraphed a description of the body and the woman's few belongings to police agencies around the country. Then the investigation went to the press, who gave the woman the spicy title "The Beautiful Stranger" in their headlines. Police sketches drawn from the woman's lifeless face were published, asking for anyone who could identify her to come forward. The first person to do so was a woman named Elizabeth Wyllie. Certain that the beautiful stranger was her missing daughter, Lizzie Wyllie, a stunning young woman turned runaway from Detroit, Mrs. Wyllie identified the body without ever coming to San Diego to see it in person.  
Then there was a second identification, a woman named Kate Morgan, who, depending on who is telling the story, either worked as a maid in Los Angeles under a variety of assumed names, OR was part of a two-person con operation (along with a man who sometimes posed as her husband or her brother – but was likely neither). It isn't difficult to think both of those occupations might be true. Kate Morgan's employer in Los Angeles came forward with a photograph of her – which was used to positively identify her body (though there are some today who insist that any resemblance between that provided photo and the sketches made of the dead woman's face are a stretch of the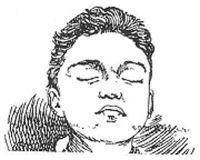 imagination). Indeed, a newspaper article dated December 9, 1892, from the Los Angeles Herald states that "cabinet size photograph of Mrs. Morgan, found among others, shows her to be a woman of about 28 years of age, black eyes, large ears, rather large open face and somewhat course features; her mouth is rather large and lips thick. The photograph contained no marks and had evidently been taken recently. The photograph does not denote the appearance of a woman accustomed to stopping at first-class hotels as a guest, or one who wears lace shawls; neither does it show her to be pretty, and the features certainly are not those of a highly educated woman." 
After the inquest, however, the investigators were satisfied that Kate Morgan was the correct identity for the beautiful stranger. Though in a rather unusual step, the death certificate lists her as 'Lottie Anderson Bernard a.k.a. Kate Morgan.' Two weeks after Kate Morgan's death, a man from Iowa claiming to be her grandfather responded in kind to a telegram sent by the authorities. His response read "Your telegram received regarding Kate Morgan, nee Farmer. Bury her and send me the statement." No relative or acquaintance of Kate Morgan's ever attempted to claim the body. Per the instructions of the grandfather's telegram, San Diego authorities buried her in nearby Mount Hope Cemetery. 
As soon as Kate Morgan's identity was confirmed, the rest of her life became gossip fodder: She was married but estranged from her husband. Surely, she had arrived at The Del hoping to rendezvous with a lover. Perhaps her estranged husband, her brother or a new boyfriend had arrived, unseen, at the hotel and suggested that Kate take a walk outside that fateful night. There was a rumor that the bullet found in her head did not match that of her own gun. Writers and local history enthusiasts have continued to speculate on the case even to today.     
But who was Kate Morgan?  
The popular story goes like this: Kate Farmer was born in Fremont County, Iowa about 1864. Her mother died when she was only two, so he was sent to live with her maternal grandfather. We can only assume this is the same grandfather who would later be telegrammed by the San Diego coroner's office. At about age 20, Kate married a man named Thomas Morgan. There one child died shortly after birth. Whether this caused the demise of their marriage, or whether it had always been an unhappy one – about five years later Kate allegedly ran off with Albert Allen, her husband's step-brother.  
The two headed boarded a train and headed west, although that relationship too was apparently short-lived. When Kate arrived in Los Angeles in 1892, she was looking for work and she was alone. She found work as a maid in a wealthy household – but her pattern of discontent and unease continued, as she worked in three different homes in two months. 
Here's where the story becomes a little more convoluted: Kate was hired as a housemaid by the Grant family in Los Angeles and she told her co-workers she was married to a gambler. From this statement, newspapers assumed Tom Morgan was the gambler in question, as he was her only known husband - but there's some evidence to indicate that he was actually a rural mail carrier in Nebraska during this time. So, either Kate and Tom's step-brother Albert had not permanently parted ways – and she only did maid work while Albert plied his trade as a card shark – OR after Kate's split with Albert she met a third unknown man and it as actually HIS sleight-of-hand prowess that financed their lifestyle.  Really, your guess as to her partner in crime was is as good as any other – her reported male companion never made himself known to authorities or anyone else. 
Whoever he was, he and Kate eventually came to travel the railways as a team. Kate would lure men into a game of cards with her "brother". Kate would distract the marks by flirting with them, while her partner played swindled the men out of whatever money they had in poker games and with Three Card Monte. 
This brings us back to that fateful Thanksgiving weekend, as the two rode the rails between Los Angeles and San Diego. Along the way, the two got into a huge fight, which was witnessed by several fellow passengers on the train. Kate's male companion stormed off the train at the station in Orange in anger, but some later reports claim that the man was heard telling Kate he would meet her at the Hotel Del. Take that bit with a grain of salt. And so, as we know, Kate arrived at the Hotel Del Coronado alone on November 24th, with no luggage, awaiting the arrival of a man who would never come.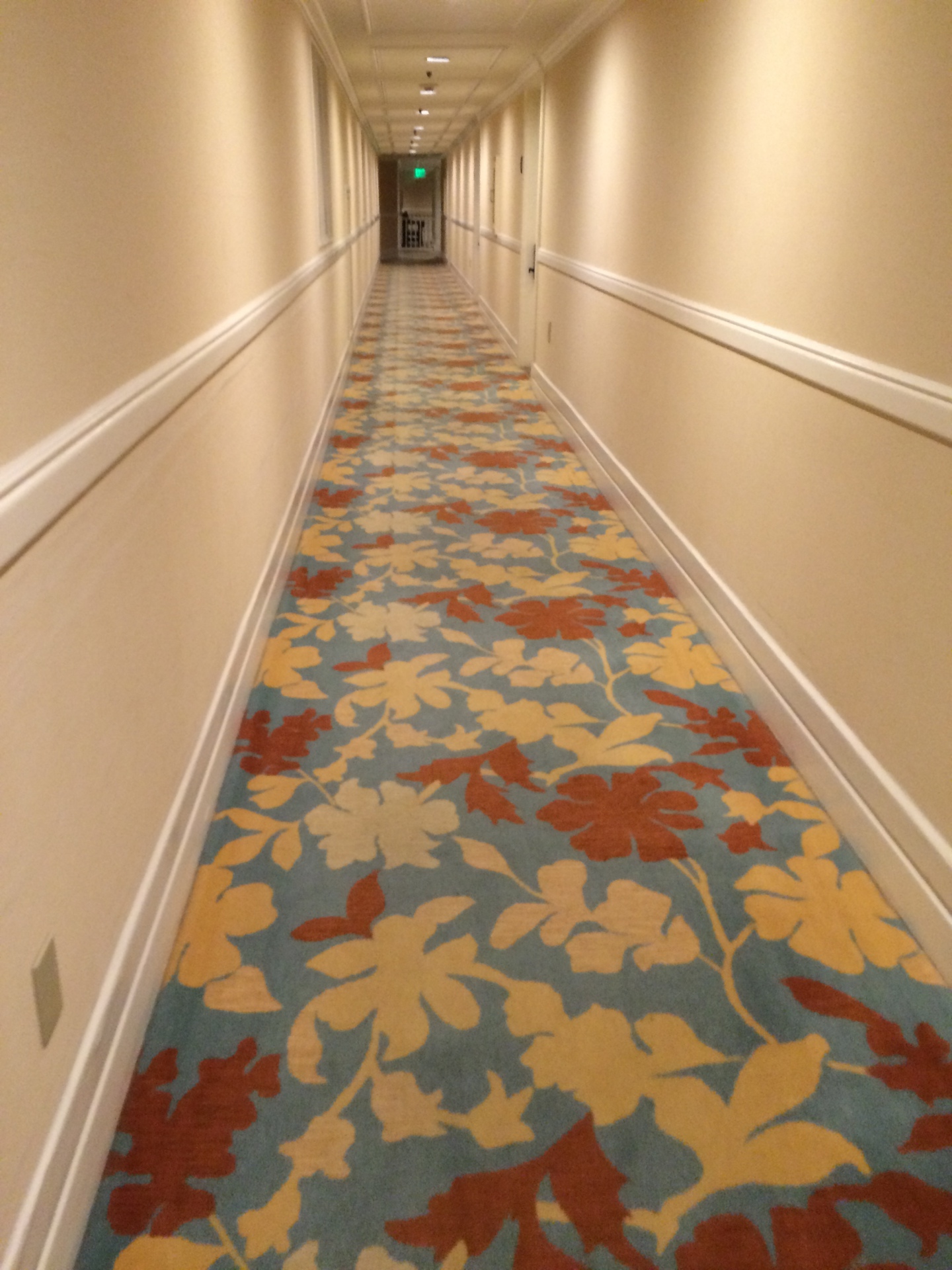 After Kate's death, when word got out that she had told the hotel staff that she had stomach cancer, the coroner at the time laughed such a rumor off. She was far too young to have such a disease and, he had seen no sign of it in his autopsy. It began to be speculated that instead, Kate was pregnant. Perhaps this pregnancy was the topic of the grand fight that had happened on the train on her way down from Los Angeles. The camphor she had ordered from the pharmacist, the quinine found in her room and the alcohol she ordered up from the bar, combined could have been used to induce an abortion – it has been widely repeated. The Coroner did not comment on whether or not his autopsy indicated that Kate had indeed been pregnant. 
To this day, no one really knows why Kate chose to end her life at the Hotel del Coronado.  Whatever the true story was, she took it to her death on those steps leading out to the ocean. 
The restless spirit of Kate Morgan has roamed around the Del for more than 100 years. Guests lucky (or unlucky) enough to stay in room 3327 have reported feelings of being watched, the TV switching on and off, pipes rattling, and water faucets turning on and off at random, breezes coming from nowhere, inexplicable scents and sounds, doors that randomly open and close, abrupt changes in room temperature, and unexplained footsteps and voices an oppressive feelings and curtains that move even though the windows are

closed. Maids report that objects are moved around by unseen hands. Other people swear they have heard murmurings coming from somewhere in the room.  Both staff and guests have reported seeing a beautiful brunette wearing black 1800s garb gliding down the corridors, entering rooms or standing by a window – just watching.  
Reportedly a writer who had stayed in room 3327 once carefully laid out a valuable necklace in the safe-deposit box in the closet. She then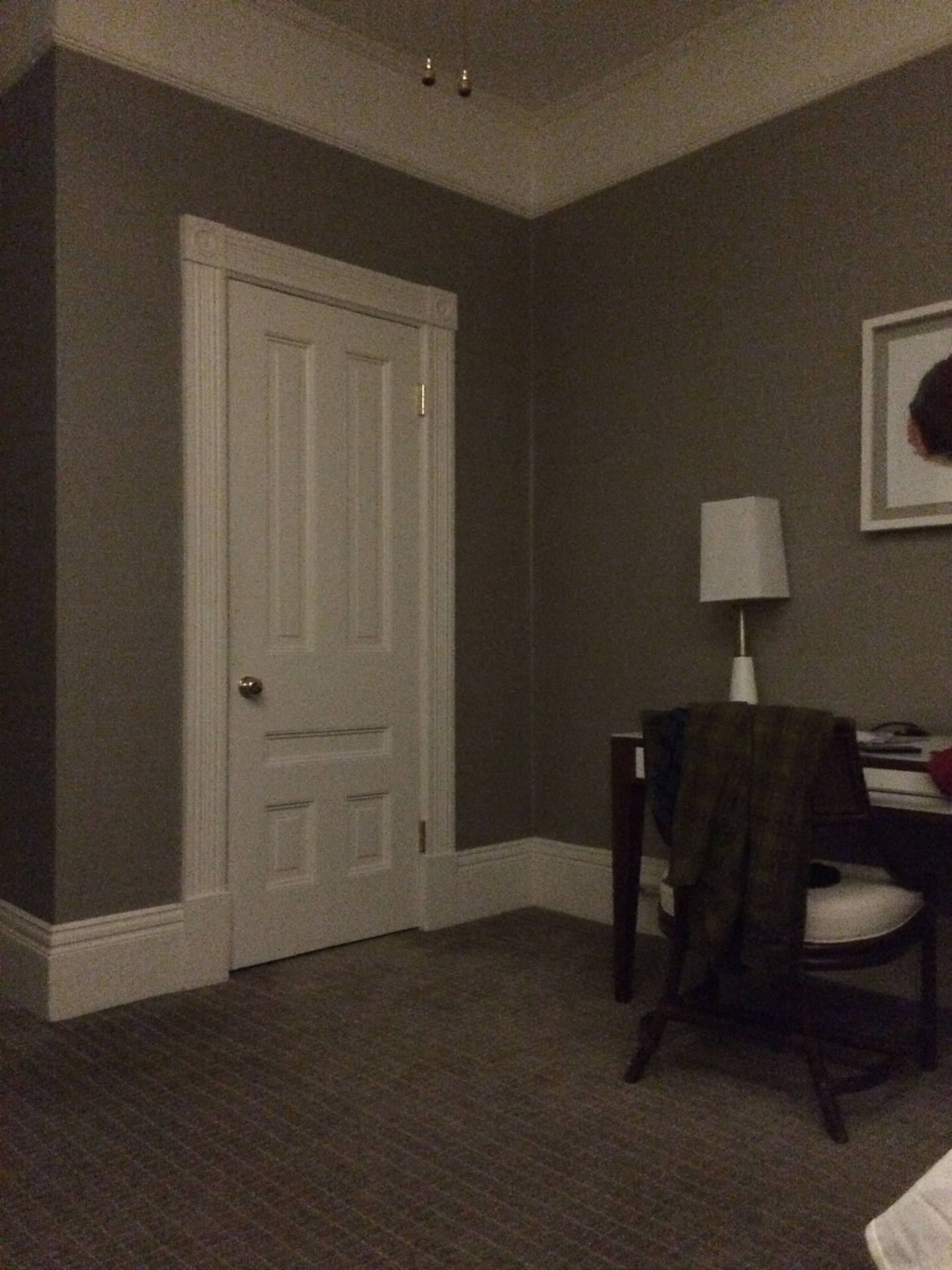 took a three-hour nap, and when she awoke and opened the box, the necklace was tied in a knot. 
According to author and attorney Alan May, a Hotel Del electrician told him that the light over the steps where Kate died will not stay lit. The bulb is replaced constantly, but the light always winks out. May also claims that while he was staying in one of the haunted rooms [the sources I have do not make it clear which one], he saw Kate's face appear on the black television screen. 
Other guests have reported swinging fixtures, flickering lights, telephone and TV malfunctions, and dark figures pulling sheets off the bed. One man became so exasperated by the speaker on his telephone becoming activated with a dial tone in the middle of the night that he finally shouted out at Kate Morgan "I do not have time for this – I'm tired!" The alarm clock buzzed three times (it was 4:00 a.m.) and the phone remained silent for the rest of the night.  
Another hotel guest stopped to unlock her room late at night and saw a pretty woman mirroring her actions a few feet away next door. The figure smiled at her. She hadn't realized that she'd seen a ghost until she went inside, thought back on the woman and realized that the woman was dressed in turn-of-the-century period clothes.

Another guest, who was sitting by the hotel's pool, glanced up at a ballroom window when she noticed "a vintage lady staring down at the crowd." At first she assumed it was someone in costume, but as the lady faded from view, the guest changed her mind. 
An aunt of a Hotel Del employee was having lunch at the resort's seaside restaurant when she too looked up to see a shadowy silhouette, near the beach, gazing out to sea.  
Another Del visitor had a whole series of Kate encounters during her stay. The first morning, the woman could hear another woman's conversation right outside her guestroom door - but when she peered through the peephole there was no one there. Later this same guest saw "a tall, beautiful woman at the edge of the roof, inside the guard rail, looking down at the garden." In this instance too, the image disappeared within a few seconds.

A seven-year-old visitor and her father, encountered Kate during a stay in Kate's room. The father was documenting their stay with his video camera, when a white image drifted across the display screen, resembling a small feather. Eventually, it drifted out of the frame.  
The story of Kate Morgan continues to intrigue hotel visitors, and today the room in which she stayed is the most requested guestroom at the hotel.
SOURCES
Cullen, John T. "Lottiepedia." CoronadoMystery.com
Levinson, Stacey V. "Coronado is Haunted." San Diego Reader. February 8, 2013. 
Travel Writers. "Spend the Night in Hotel Del Coronado's Haunted Rooms." Creators.com. September 29, 2013.
MacGowen, Doug. "The Ghost of Kate Morgan." HistoricMysteries.com. August 30, 2013.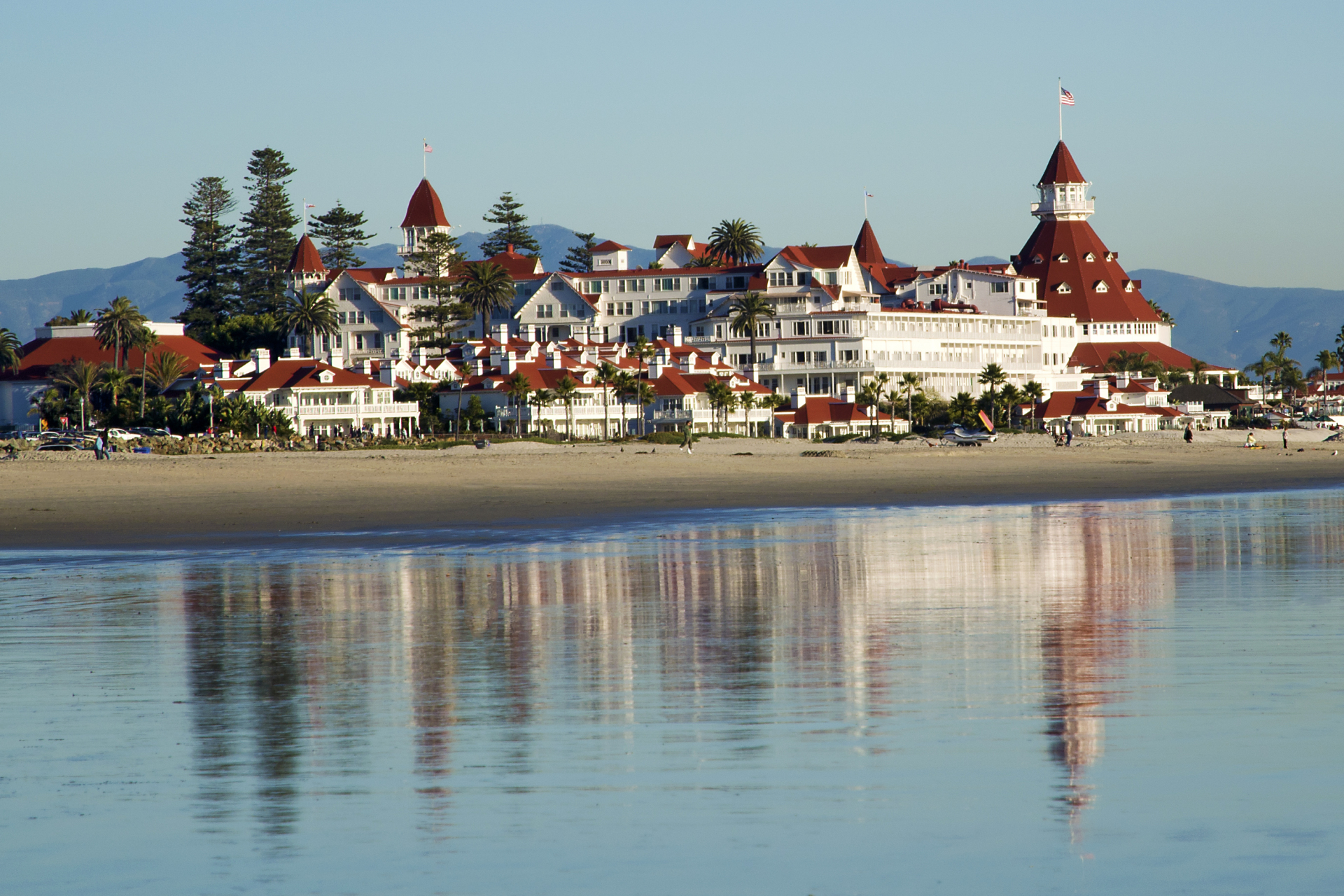 Fact from Fiction
Although the members of the inquest into the death of the Beautiful Stranger were satisfied that the body was that of Kate Morgan, no one who knew her in life ever positively identified the body.
There is no evidence that Kate Morgan's husband Tom was ever in California, much less that he could be responsible for Kate's death. 
The Beautiful Stranger's death was the result of suicide, not murder.
We don't really know if the Beautiful Stranger was pregnant or not. The coroner never said this with certainty and an autopsy was not performed.  He did say that she could have been, based on the idea that the myriad of chemicals she was taking could have caused an intentional miscarriage.